No Nonsense Guide On How To Use Clickbank As An Affiliate
Introduction
The online information product industry is currently worth about $50 billion and growing exponentially, so the opportunities for affiliate marketers are massive and don't look like slowing down anytime soon.
The Clickbank affiliate marketplace offers affiliates an exciting opportunity to easily promote information products online, with over 3 billion people now connected to the Internet, searching for information, there has never been a better time to become an affiliate marketer.
In this post, I will give you a simple step by step guide on how to use Clickbank as an affiliate to create a passive online income. Fortunately Clickbank have made it really easy for you to promote products using their affiliate system.
The Main Benefits Of Promoting Information Products As An Affiliate
Very High Commissions for the affiliate.
Very large hungry audiences.
Massive choice of topics and niches to choose from.
Easy to incorporate into your blog or website.
Most product sellers give affiliates resources to help promote their products.
Affiliates don't have to deal with product delivery or customers.
Earn a living without having to create your own product.
Some information products have re-curing Commissions through membership sites and up-sells.
---
Getting Started With Click Bank Affiliate Marketing
Clickbank is a digital market place where products owners and product affiliates come together, its free to join for the affiliate marketer, just sign up for an account and you will be given a unique ID, called your account nickname. You can choose what this is when you sign up for a free account.
If your completely new to Clickbank or you want to know more, there is a very useful resource and help section called Knowledge Base, which will help you navigate your way round Clickbank as an affiliate. It's includes information for affiliates and vendors (Product Owners) as well as a large list of FAQ'S.
---
It All Starts With A Niche
Choosing your niche is the single most important step you can take when starting out as an affiliate marketer, so before we begin, lets actually define what a niche actually is.
A Niche Is A Group Of People That Have A Problem And Are Willing To Pay For The Solution.
The more pain there is in the problem the more money there is in the niche, people are more motivated to take away pain than add pleasure to there lives.
Below is a list of niches with the highest pain in them.
Health
Wealth
Relationships
These are the biggest niches online and there is no one, who does not have a deep desire for all three of these things, you can still make money in niches outside the big 3 but the motivation to buy is reduced, but so is the competition, there is always 2 sides to every coin.
Getting Specific In Your Niche.




There are two golden marketing rules!
Be relevant and be specific to the audience you are marketing too. Drill down into a specific niche and market it to the relevant people.
---
Example 1
Niche = Health
Level 1 = Health
Level 2 = Woman's Health
Level 3 = Loosing weight for women
level 4 = Losing weight after pregnancy
---
Example 2
Niche = Health
Level 1 = Health
Level 2 = Women's health
Level 3 = Infertility
Level 4 = Getting Pregnant after miscarriage
---
Example 3
Niche = Parenting

Level 1 = Parenting
Level 2 = Parents with young children
Level 3 = Teaching young children how to read
---
The Power Of Empathy In Your Marketing.
Affiliate marketing is the skill of selling other companies products online and earn a commission for doing so, the great benefit for the affiliate is that you do not really need to sell anything but rather promote offers on the behalf of others, this means that you do t need to own your won products or deal with customers during or after the sale. You do not have to get involved with the product delivery in any way that is all done by the product vendor
If you put the right product and the right content in front of a specific group of hungry buyers then your conversions will to be sky-high. When you are very specific the people reading your content feels like you are talking directly to them, instead of reading a general blog post about women's health. Being specific means you can talk directly about their pain and offer a solution to it.
The big advantage of promoting information products on Clickbank as opposed to being an amazon associate is that Clickbank commissions are usually about 75%, where as amazon affiliates earn between 4% and 10% commission for each sale, so the difference is quite significant. The other benefit of promoting information and training products is there are often up sells and even monthly membership options available on some products, all this will mean more commissions for you.


Once you have signed up and have your free account, click on the Marketplace tab in the menu and this will take you to the product list where you will see a list of 24 niche categories for you to choose from. Click on one of the tabs in the red menu on the left and you will see a list or information products that you can promote.
In this example I will select the health and fitness category and explain what you need to take into account when choosing a product to promote on Clickbank.
Product Example On The Clickbank Market Place
Below is a short list of things to consider when choosing a particular product

Statistic For Each Product
Initial sale
Average % Sale
Average re-bill total
Average % Re-bill
Gravity Score
My Stats
Type Of Research To Do Before Promoting
A Clickbank Product
The affiliate page
The sales page
Find out if the product is converting
Researching Clickbank Products In Detail – Look Before You Leap.
Initial Sale – This number is the amount you can earn for every sale made through your affiliate Link
Average % Sale – This is the percentage of commission you will earn for each sale made through your affiliate link.
Average re-bill total – This number represents the total amount in re-bills you can earn if there is a recurring payment option or membership from the product, if the customer takes up there offer.
Average % Re-bill – This number represents the percentage of commission you can earn from up-sells and all re-bills or recurring payments from the product in question.
Gravity Score – This number can be a bit confusing and needs a bit of explaining. The gravity score, as its called represents the number of affiliates that have made a sale of a product in the last 12 weeks. However, it does not represent the amount of sales made, only the amount of affiliates that have made sales in the 12-week time frame.
One affiliate could have made 1000 sales and another affiliate could have made only 10, so its not always a true reflection of the success of the product. However, the higher the score the more competition there is likely to be, so don't always go for the highest gravity score when choosing a product.
The short video below explains Clickbank gravity in detail so make sure you check it out.
My Stats – The "My Stats" section is where your sales and click stats will be displayed for each product that you promote.
The Affiliate Resource Page – This page is where the product vendor gives you all the promotional materials that will help you promote there product, banners, email swipes and any other relevant information that can help the affiliate promote the product.
One of the best ways to know if a particular product on Clickbank converts highly is the amount of promotional materials available for the affiliate. The product vendors that provide the best affiliate pages are usually more focused on success and will go to much greater lengths to help affiliates promote their products.
The Success Of The Affiliate Is In The Interest Of The Product Vendor
The Sales Page. This is the page that you will be sending your website traffic to, so its important that you check it out for your self to see if you are comfortable with its content. It's in the interest of both you and your potential customers to know what the sales page is like and what it is promoting.
Finding Products In The Clickbank Market Place That Sell Using CB Engine 
Clickbank Resource Websites – One of the best resources to help you with your Clickbank marketing is called CB Engine. CB Engine is a website that gives you very detailed information on Clickbank products.
You can find the top 10 highest converting products on Clickbank in any niche.
It's FREE to use, there is an upgrade to a PRO edition but you do not need it to use CB Engine, if you are serous about promoting affiliate products on Clickbank then the PRO version is only $27.0 and is a one time payment, if you want the extra features but the FREE version is really good and it will certainly help you find the highest converting product on Clickbank in your chosen niche.
Just go to CB engine.com and click on the browse tab in the top menu and you can search for FREE all the niche categories and use the relevant filters to find the best product to promote.
Check out the video below to discover how to choose profitable Products On Clickbank Using CB Engine.
How To Use Clickbank To Make Money
To help you understand the thinking behind choosing a Clickbank product I will compare two products in the health niche and choose a winner based on the information I gathered on both products.
Product 1
Niche = Weight loss, focus on getting flat belly
Product title = Lean belly breakthrough
Stats
Initial sale = $40.33
Your Commission = 76% of $40.33
No Re-bills Or Up Sells 
Gravity score = 162.24
The Affiliate Resource Page = Quite Good
The Sales Page = Poor
My Thoughts –
Your commissions for this product will be about $30.0 that's quite a good commission rate.
No commissions on any up sells.
Gravity score is quite high, so lost of sales being made, but there may be quite high competition.
The affiliate page has lots of promotional materials.
The sale page video is awful its done by actors and the voices are out of sync with the words.
Conclusion – I can see that this product is selling quite well and has a good affiliate page but what puts me off is the sales page and also no commissions on any up sells.
---
Product 2
Categories: Health and fitness : Organic Dietary Supplements
Initial sale = $68.45
Your Commission = 84%
Avg re-bill Total = $296.80 
Average % re-bill = 43%
Gravity = 68.60
Affiliate Resource Page = Very Good
The Sales page = Very Good
My Thoughts –
Your commission on this product is about $50.0 this is a really very good commission rate.
Up sells are included in your commission structure at the average rate of 43% of $296.80 per month.
Gravity score is low but not to low, this means the competition is low.
The affiliate resource page is excellent with lots of promotional materials to help you promote their products.
The sales page does not have a video but it's very good and is focused on benefits.
The organic supplements' niche as a large hungry audience.
This is a physical product, which will convert the right audience highly as the customer know's exactly what they are getting.
Conclusion – In my view the second product is the clear winner and it goes to show that high gravity score is not everything when it comes to choosing a Clickbank product.
>>>Build Your Own Traffic Producing Niche Website For FREE<<<
---
How To Generate Your Clickbank Hop link
A Clickbank hop link is just another word for your affiliate link, however this is how you get paid so make sure your get this right. Fortunately Clickbank have made this process really easy.
Step 1 – After you have chosen the product click the big red promote tab.
Step 2 – This will take you to the hop link page where you will see your own Clickbank nickname, you can also add your own unique tracking ID at the end of your link to keep track of your affiliate stats and sales on a particular product. You do not have to do this but it will help your tracking.
Once you are here click the red tab called Generate Hop link. This will generate your hop link (Affiliate Link) and you can copy and paste this link somewhere safe on your PC to keep it as a record.
This hop link is very messy and so I would recommend using the FREE wordpress plugin called Pretty Link Lite. This plugin is free and really easy to use. It will tidy up your links and in addition to this it provides tracking on your site as to the clicks generated on each link you use.
How To Use The Pretty Link Plugin To Create Your Track able Affiliate Links
Once you add the plugin, click activate then on the left side of your dashboard you will see these tabs.
Click "Add New Link"
You will then be taken to this window
Copy and paste your Clickbank hop link into the Target URL Box.
Name the link anything you want in the box called pretty link next to your website URL.
Write a title for the link for your own records, only you will see this, its needed if you have a lot of different links so you can keep track of where you have placed each link.
You can write some notes if you want, this is for your records only.
Click the blue create button and this will create your unique pretty link that will be tracked.
Go back to your dashboard and click the Pretty links tab and it will take you to your pretty links window and this is where your tracking will be displayed as well.
>>>Get Trained As An Affiliate Marketer, FREE To Get Started<<< 
What Is The Clickbank University Affiliate Program?
The Clickbank university program is a product produced by Clickbank itself, that trains people on how to use Clickbank As An Affiliate product vendors how to build a business within the Clickbank market place. It trains affiliates and product vendors how to get the most out of Clickbank.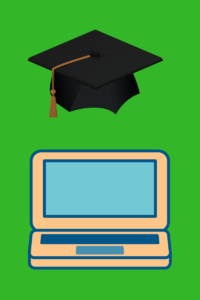 Affiliates can promote this product in the same way as any other product on Clickbank. It's a very advanced Clickbank guide for anybody, who wants step by step guidance in affiliate marketing who wishes to promote Clickbank products or aspiring product vendors.
The commissions for affiliates are very high and it has a recurring commission structure as well as commissions on up sells.
Conclusion
Successful online marketing means putting the right offer in front of the right people at the right time, don't jump in to quick just because the commission rate looks good or the gravity is high that's what 99% of people do.
When choosing a product ask, "what problems does it solve" and then find people who have that particular problem and promote an offer to them.
Always look at the sales page because this is where you will be sending your affiliate traffic to, study this page and see what problems it solves and use this information when creating your content. Work backwards, look at the sales page first then build an avatar of the typical person this product solves problems for.
Once you have this information you can write the relevant content about this particular problem to attract hungry buyers. Remember affiliate marketers are problem solvers, if you solve problems for a specific audience then your marketing will be effective.
HELP PEOPLE TO SOLVE THEIR PROBLEMS AND THE SALES WILL TAKE CARE OF THEMSELVES
I am here to help you build your online business, so If you have any questions about how to use Clickbank as an affiliate then please ask me in the comments section below. Have you tried affiliate marketing yet, if so let me know about your experiences, good or bad I will always respond to any questions or comments.