(Review) Gold Opinions – Scam Exposed
It's frustrating isn't it, trying to find a genuine way to create an online business, your probably wondering if there is anybody you can trust or if there really is a genuine way to earn income online. In this post, (review) gold opinions I will tell you exactly what you need to know and what this program is about.
Don't make a decision until you have read my short review revealing what's really under the surface here. It will save you money, heartache and disappointment.
(Review) Gold Opinions 
Name: Gold Opinions
Website: = http://www.goldopinions.com
Price: $1.0 (7 Day Trial) Followed by $27.0 Per Month
Owner: Paul Parker
Overall Rank: 10 out of 100
Not Recommended
---
What Exactly Is Gold Opinions
Put simply gold opinions is just a website that gives you a list of survey companies and charges you $27.0 per month for the privilege, it makes bold and over inflated income claims in order to grab your attention and create the impression that you can earn a decent living from the comfort of your own home.
Essentially you will be paying this company £27.0 per month for giving you a list of survey companies that you could research and join your self for free.
It's worth noting that all legitimate survey sites are free to join.
There is no guarantee of you earning money and every company rewards people in different ways, most surveys you would undertake would be paid in gift cards and even worse, entering you into a draw of which you will never win.
To take a survey you need to join each company as well as qualify for the type of survey they want you to undertake, this all takes time and if you do get paid it will be in the single dollar amount or points that add up to a very small dollar amount.
The main way you earn is through the accumulation of points which then add up to a small dollar amount. In the research I did it takes about 1000 points to earn $10.0.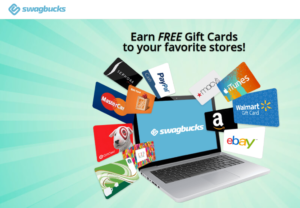 If you worked really hard and found the right surveys you would be lucky to earn about $2.0 per hour for your time and efforts, as you can see, this is not really life changing income, in fact in my view it amounts to slave labour.
In addition to this a lot of survey companies will pay you in gift cards, its their way of getting you to spend more money in their stores. Swag-bucks is one of the biggest survey companies out there, but most people will earn gift cards and not cash.
In all my research, I have found that the only real rewards are prizes and gift cards, and the worse part of it all is that once you complete the surveys they tell you that you have been entered into a prize draw, in my view this should be outlawed but they seem to get away with it as they tell you before you take the survey and as long as people accept this they will continue to get away with it.
In addition this I took a look at mumsnet to see if I could find anybody who was actually doing surveys and getting paid, what I found was that one mum got paid about 60 Pence or 25 cents for doing a survey. Another reported that she received £5.0, $3.0 after 2 months or work doing surveys, not exactly life changing income really. Another company offered a $15.0 amazon voucher for six months work taking online surveys.
Money saving expert reports that people who take online surveys can earn up to $300.0 per year, that's about $6.0 per week, this is really just slave labour. Yearly membership of gold opinions is $324.0, the numbers just don't add up. In addition to this you are going to be bombarded by e-mails like the ones below offering you all manner of other so called Online job opportunities. Gold opinions is a Clickbank product and once you sign up they will send you E-mails of there other products trying to get you to join and pay more fees for similar products.


These e-mails are what I received when I signed up to another product called paid social media jobs, they also own a number of products like the one I am reviewing. They claim to offer work for testing apps, dieting, driving luxury cars, and writing to name just a few.
One e-mail promised me that if I joined there $9.0 training program I would be guaranteed to earn $3,750 per day. The reality was that after I paid the $9.0 there were up sells that amounted to $350.0. For this I would be receiving a few e-books and how to build a fulfilment by amazon business

Here are some real stats form online survey company's that I researched.
Company = Ipsos
Typical ££ or $$ Per Survey = Between 5p and £1.0 or Between 0.5 cents and $1.0
Payout threshold = £10.0 Or $15.0
Survey Time = 15 Mins
Company = Swagbucks
Typical £ amount for survey = 40 Pence or about 10 Cents
Payment threshold = Depends on reward
Average Survey Time = Between 15 and 20 Mins
---
What Are The Costs To Join Gold Opinions.
It starts with a $1.0 (7 day trial) followed by a, $27.0 monthly subscription, which basically means you will be paying them so you can undertake surveys. The whole point of undertaking surveys is for you to earn a living, so this raises a big red flag for me, the membership site consists of a list of survey companies that you can join for free just by doing a Google search.
If the membership fee gave you access to survey companies that were worth their weight in gold then it would be worth the cost, however this is not the case, as I have stated you can join survey companies for free just by doing a Google search, so it really is not worth the $27.0 per month fee.
The only person really earning any money here will be the website owner, its worth noting that this membership site is owned by the same person as many other membership sites, which all basically do the same thing
---
Below is a list of other sites owned by the same company.

Products By The Same Vendor As Gold Opinions

I think you can see a pattern here, all of these products are just data bases which take monthly membership fees from the customers for information that you can find your self online, they make bold and unrealistic promises that are never fulfilled. They continue churn out more and more products and if this were not profitable for them they would not keep doing it.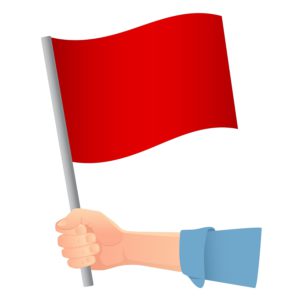 I do many types of online business product reviews, and have just competed another one called, paid social media jobs , there is an online trend from these serial product producers to create endless products that promise work from home opportunities, they all ask for you to pay them up front, either one time or a monthly fee.
There are hundreds of survey companies out there that you can find with a simple Google search which you can join for free I don't think anybody should be paying someone to find work online. Gold opinions is a Clickbank product and is cloned from other products that are successful for the product owners only.
The only good thing about this product is they offer a 60 day money back guarantee  but I would not hold my hopes up when trying to get your money back.
---
Genuine Online Business Opportunities.
I know how frustrating it is to try and find your way through the online minefield of products that claim to offer real opportunities to create an online business from home. The driving force behind this website is to try help you navigate your way through all the scams and false claims out there.
There are real opportunities to create an online business from home, if you know where to look and who you can trust, there is one platform that lets you join for FREE, its like the try before you buy template. All over the world millions of people are taking up this growing online business opportunity, that just keeps getting bigger every day.
You get FREE starter training to see if its a right fit for you,

My Own View Of Paid Surveys Online
There will always be a small and dedicated percentage of dedicated people that make a small amount of money doing paid surveys, however there are a few things that you should be aware of before you decide to pursue this rather suspect business opportunity.
Pre-Survey
To Qualify to actually take a survey you will always need to take a pre-survey, to see if you are the right fit for the product and the company in question. This will of course take more of your time, and you will not always qualify for each survey, you may also be asked questions about products and services that you have no knowledge or experience of.
Demographic Profile
In addition to this there is also the question of demographics as each company in question will want to survey a certain demographic to get the right sample of people for the right product, in essence they have to match the product with the people doing the survey, all this means that you may only ever qualify for a very small number of surveys per month.
Income : The Reality Vs Expectations
Due to the fact that you are unlikely to qualify for most surveys, your income will be tiny compared to the work you have to do.
Most people joining gold opinions will have high expectations of the income they can earn, but the truth is that its unlikely that you will even cover your membership fees of gold opinions every month.
The only winners here are the product vendors, if you really want to take surveys online I would suggest doing some research yourself and finding genuine companies with the aid of Google.
Remember any genuine survey companies will not charge you for joining, if there is a charge to join then it should raise a red flag with you. In addition to this don't be surprised if you are paid in very small gift vouchers or entered into prize draws, which you are unlikely to win.
>>>Get trained as an affiliate marketer FREE to get started 
---
Conclusion
I am not recommending Gold Opinions for the simple reason there is no value what so ever for you the customer, you will be paying for something that you can get for free with a small amount of research your self. It is also unlikely that you will be able to earn any significant income doing surveys.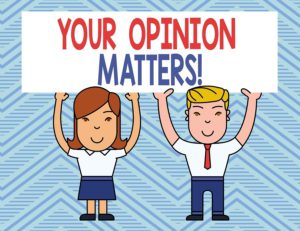 NOT RECOMMENDED – SCAM EXPOSED
Have you had any experiences with this product or others like it, good or bad I would love to hear about them, you may help others if you talk about your experiences with paid surveys or any other products you have tried in the past.
I want to serve as many people as possible and keep them from getting ripped off and constantly disappointed, if you are looking at a particular product then let me know and I will take a look for you
Please leave any questions or comments in the comments section below, I will always respond to any of your feedback.